Halloween Promo
Grab your Domain, Hosting, VPS & Servers!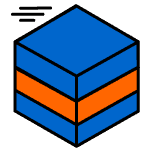 SSD VPS Buy2FREE1
Lighting Fast loading speed with full root access on your server. 100X Speed
As low as
S$10/mo
S$8.50/mo
On sale – 15% OFF
Premium Web Hosting
Premium Security Features with Affordable Prices! FREE SSL (https) + FREE Daily Backup
As low as
S$25.99/mo
S$12.99/mo
On sale – 51% Recurring Discount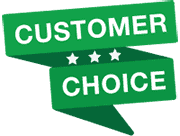 SG Domain
SG Domain is the perfect domain extension to get recognized and build your Business identity in Singapore
As low as
S$55/yr
S$39/yr*
 Register 2 Years to SAVE More
Dedicated Server
Enjoy dedicated resources,
No more sharing!
As low as
S$199/mo
S$84.15/mo
On sale – 58% OFF
SSD WordPress Hosting
200% faster than usual, SSL & auto updates, Up to 100+ free themes.
(Free .com domain)
As low as
S$10.50/mo
S$6/mo
On sale – 42% OFF + FREE Domain
Business Email
Deliver trust and professionality with your Custom Business Email. (Security Enhanced)
As low as
S$1 per user/mo
Even cheaper than a cup of coffee!
.COM Domain
Protect Your Brands & Save More when you register .COM Domain in #GSS19
Grab it now!
S$21.95/yr
S$9.99/yr
Save more when you register more years
Small Business Hosting
Complete Web Hosting Plans that best help you to kickstart your business!
As low as
S$3.99/mo
On sale – Save 10%
Instant Website
All-in-one Package. Includes Design, Copywriting & Website Maintenance
As low as
S$99/mo
Cyber Security Services
Better Safe Than Sorry
Premium SSL Certificates
The Fundamental of Web Security
As low as
S$143.20/yr
On sale – Save 20%