1 Year

COM Domain
FREE DNS Management (worth SGD50)
FREE Domain Privacy Protection
SGD21.95
10 Years


COM Domain
FREE DNS Management (worth SGD50)
FREE Domain Privacy Protection
SGD162.50
On Sale – Save SGD257!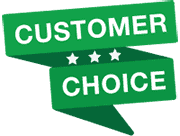 Build a universal brand with .com
Your website is the pillar to build your brand, and it starts with the URL. It's no secret that .com domains are a great choice for your users to find you online. Let's face it: a .com is more, popular, common and easier to remember – our minds are wired to think "dot com"!
Why .com is still the world's most preferred domain
Global standard for your online presence
Maximize direct traffic with .com TLD ( top-level domain )
75% of link go back to .com domain names
Advantages of a .com domain
Memorable and recallable: A catchy web address is important for an established business. Dot COM extension are easy to remember and recall that it will always stay at the tip of everybody's tongue
Enhanced Credibility: Dot com domain are one of the most well respected TLDs in the world and are highly coveted.
Increasing Value: Dot com domain availability is decreasing, the domain's value is going up because many are unwilling to give up their domain name.
Default domain extension: Without even thinking, most people automatically type in the web address with .com extension ending. This can lead to increased traffic to your site.
Recognized Internationally: Most companies who had international target audience prefer .com domain.