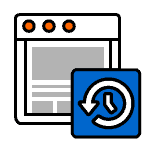 How many users does Office 365 supports?
Each Office 365 Business Essentials, Business and Business Premium plans support a maximum of 300 users.
What happens to my data if I cancel my subscription?
Your data is yours. If you decide to cancel your Office 365 subscription, you can download your data—for example, your email and documents on team sites—and save it to another location. You should save your data before you cancel.
Can I switch to other Office 365 plans?
To switch your existing user account to another Office 365 plan, first you need to purchase a new Office 365 plan license. Then you can assign the new license to your user account.
Is it possible to use my own domain name for the emails in Office 365?
You can add the domain name you own to create domain-based email addresses in Business Essentials and Business Premium plans. You must own a domain name and as an admin, you will have to make some changes on the DNS records of your domain – we will guide you for this.
Is Internet access required for Office 365?
Internet access is required to install and activate all Office 365 plans and to manage your subscription account. Internet connectivity is also required to access Office 365 cloud productivity services, including email, conferencing, IT management, and other services. Office 365 Business and Business Premium plans include the desktop version of Office.
One of the benefits of having the desktop version of Office applications is that you can work offline and have the confidence that the next time you connect to the Internet all your work will automatically sync, so you never have to worry about your documents being up to date. Your desktop version of Office is also automatically kept up to date and upgraded when you connect to the Internet, so you always have the latest tools to help you work.
Will the Microsoft Office 365 work on my computer?
To use the desktop version of Office 365 in Business and Business Premium plans, you must be on one of the following operating systems:
PC: Windows 10, Windows 8.1, Windows 8, Windows 7 Service Pack 1, Windows Server 2016, Windows Server 2012 R2, Windows Server 2012, or Windows Server 2008 R2
Mac: Mac OS X 10.10 or later
For the best experience, use the latest version of any operating system.
If you are running a different operating system, remember that you can still use Office Online, browser-based versions of your favorite Microsoft tools like Excel, Word or PowerPoint, which are included with the Business Essentials or Business Premium plans.
Will my mobile devices support Microsoft Office 365?
Office 365 works on following devices:
Windows: Office Mobile applications (Word, Excel, PowerPoint, OneNote, Outlook Mail, and Outlook Calendar) require Windows 10.
iOS: Office for iPad® and iPhone® requires iOS 10.0 or later. Office for iPad Pro™ requires iOS 10.0 or later.
Android: Office for Android™ can be installed on tablets and phones that meet the following criteria: running Android KitKat 4.4 or later version and have an ARM-based or Intel x86 processor.
Mobile browsers: Any mobile browser supported by Microsoft may be used.
Will the existing Microsoft Office Suites I already have installed on my computer work with the Office 365?
Office 365 is designed to work best with Office 2019, Office 2016, Office 2013, and Office 2016 for Mac. Previous versions of Office, such as Office 2010, Office 2007, and Office for Mac 2011 may work with Office 365 with reduced functionality.
What is the cloud?
"The cloud" is a friendly way of describing web-based computing services that are hosted outside of your organization. When you use cloud-based services, your IT infrastructure resides off your property (off-premises), and is maintained by a third party (hosted), instead of residing on a server at your home or business (on-premises) that you maintain. With Office 365, for example, information storage, computation, and software are located and managed remotely on servers owned by Microsoft
You don't need to buy additional software and you're not dependent on your computer to get work done. Plus, since your documents are stored on secure servers, you have peace of mind knowing that, even if your hard drive crashes or you spill coffee on your computer, your documents and programs are safe and accessible from any web browser.
With the Business or Business Premium plans, can I download and share the 5 installs of Office on my employees' computers?
The desktop Office licenses that come with the Premium Security or Business Premium plan are associated with an individual user's account, including that individual's sign in and password information. Downloading a copy onto an employee's computer would gives them access to your documents.
We highly recommend that anyone in your organization needing the latest desktop version of Office have their own Business or Business Premium account.
Is a desktop version of office required to use Office 365 Business Essentials?
No. You do not need to have a desktop version of office to use Office 365 Business Essentials. However, you will have a richer experience and also be able to work offline when you connect a desktop version of Office to the Office 365 services and get it in sync.
Only customers located in any country/region (with a valid billing address) in the following list are eligible to sign up Office 365:
Bangladesh, Bhutan, Brunei, Cambodia, Hong Kong SAR, Indonesia, Laos, Macao SAR, Malaysia, Maldives, Myanmar, Nepal, Philippines, Singapore, Sri Lanka, Thailand, Timor-Leste, Vietnam.
Promotion price is applicable to new registration only. For renewal, the price will be reverted to default price.
All prices are quoted in Singapore Dollar.
Promotion price only entitle for new signup.
Strictly NO REFUND for Microsoft Office 365.
For enquiries, please contact us.
You do agree to our terms of service available here.

Exabytes reserves the right to amend any Terms and Conditions without prior notice.