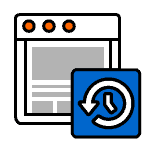 Promotion price is applicable to new registration only. For renewal, the price will be reverted to default price.
Promotion price only entitle for new signup.
Setup Fee is waived for Quarterly / Semi-Annually / Annually / Biennially / Triennially sign up.
Servers are hosted in Singapore Data Center.
Addons such as cPanel / R1SoftBackup / eXploit Scanner activation take 1 business working day. If payment is received after 12 noon (GMT+8), addons activation will be completed on the next working day.
cPanel/WHM configuration for Pro Management Plan users takes 1 business working day.
Data migration for any plan downgrade incurs technical charge.
80% of VPS bandwidth is allocated for Local (Singapore) access while the remaining 20% is allocated for International access.
Free backup and restore service is not provided. Additional technical charges are applicable for backup and restore service.
OS reloading request after initial setup incurs additional technical charge.
NO REFUND is allowed for purchases. Standard early termination charge is 100% of the prepaid amount of the remaining unexpired period.
For enquiries, please contact us.
You do agree to our terms of service available here.