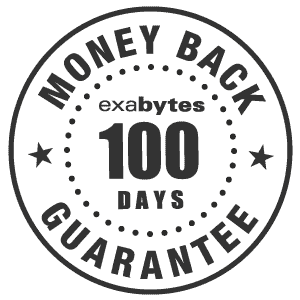 Free domain is only applicable to yearly plan and above. Monthly plan are not entitled.
Money back guarantee does not include WP 12 Beginner plan.
You do agree to our terms of service available here.
Exabytes reserves the right to amend the terms and conditions of this offer without any prior notice.
Disaster Recovery service is performed on a best-effort basis. Exabytes does not guarantee full data restoration.
For full policy and more details on data restoration, please refer to Exabytes terms of services.