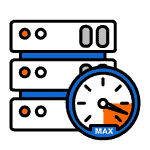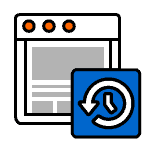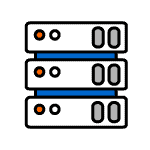 What is Web Hosting?
Web Hosting is an internet hosting service that provides file storage space. It enable a website to be viewed in the internet. Individuals or organizations are able to host and store their website files using web hosting provider's resources through special computers called servers. Your website is online with the combination of domain and hosting.
Web Hosting service providers are business entities that provides website hosting services. These service providers provide all the technologies and tools needed for a website to operate.
How is Business Hosting different from Web Hosting?
Business hosting users enjoy greater server resources, along with premium features such as SSD Hard Disk , SSL, SpamGuard and Email Stealth.
Why are there limits placed on certain type of resources?
Exabytes aims to be transparent in our web hosting plans; the hosting plans have a pre-set amount of resources to enable all business hosting customers enjoy similar performance and stability.
If you have certain requirements needed for your hosting plan, do get in touch with us and we will try our best to customise a suitable plan for you.
What Kind of Web Mail include in our Premium Hosting Plan?
Do you know why do businesses need to create brand-specific email addresses? It is because it can help to improve business branding and credibility, and stand out from their competitors.
We do provide Horde, Roudcube and Squarel Mail for our clients.
Wondering which Web Mail types suitable to your business? Read here: https://www.exabytes.sg/blog/which-webmail-should-you-choose/
What else do I need other than a Web Hosting plan?
Domain : The address of your website
Website Security : Cloudflare, Sucuri Website Security
SSD VPS : Caring heavy Traffic
Dedicated Server : Perfect for advanced users with large amounts of data.
Promotion price is applicable to new registration only. For renewal, the price will be reverted to default price.
This promotion is valid until 29 February 2020.
Promotion price only entitle for new signup.
In order to enjoy the special offers of the promotion, payment must be made during Promotion Period.
Domain registration fees are strictly non refundable.
For enquiries, please contact us.
You do agree to our terms of service available here.
Exabytes reserves the right to amend the terms and conditions of this offer without any prior notice.
Disaster Recovery service is performed on a best-effort basis. Exabytes does not guarantee full data restoration.
For full policy and more details on data restoration, please refer to Exabytes terms of services.
Money-Back Guarantee is not applicable for Setup Fees, which is a non-refundable item.