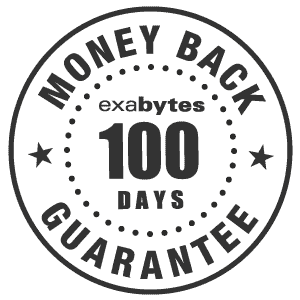 Free domain is only applicable to yearly plan and above. Monthly plan are not entitled.
Money back guarantee does not include EBiz 12 Mini plan.
You do agree to our terms of service available here.
Exabytes reserves the right to amend the terms and conditions of this offer without any prior notice.
Disaster Recovery service is performed on a best-effort basis. Exabytes does not guarantee full data restoration.
For full policy and more details on data restoration, please refer to Exabytes terms of services.
This promotion is applicable for the purchase and renewal of all Exabytes products with an annual subscription and above.
In order to be considered as an entry, payment must be made successfully and invoice marked 'Paid'.
Promotion period: 1 March 2021 – 31 May 2021.
Customers who sign-up for the v12 Web Hosting Plan have a 5 times higher chance (5 entries) of winning an iPhone 12.
One (1) invoice is entitled to one (1) entry. The more invoices, the more entries you get and the higher your chance of winning.
The winner will be selected in a random drawing (Lucky Draw) from all eligible entries.
The winner will walk away with one iPhone 12.