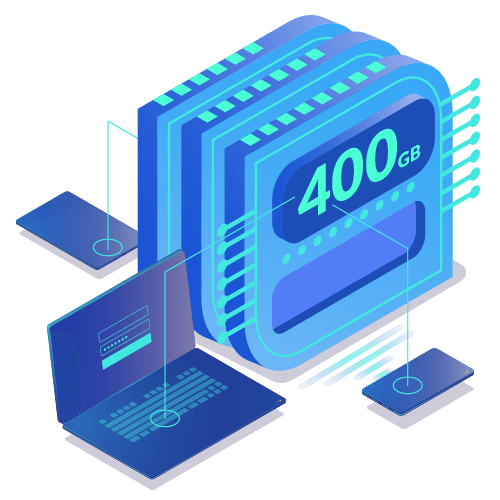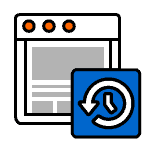 What is Virtual Private Server Hosting (VPS)?
A Virtual Private Server or VPS hosting is virtual server provided by web hosting companies. It runs with own operating system by splitting a server's resources. Although hosted in shared hosting environment, it enables users to have better control and access compared to shared hosting. VPS Hosting's performance will not affected by other users on the same server.
How does VPS Hosting differ from Dedicated Server Hosting and Shared Hosting?
Dedicated Server Hosting gives you all the resources of an entire server. While for VPS, it shares the resources from a server but remain isolated with virtual partitioning. Users are granted own section of a partitioned dedicated server with guaranteed specs such as storage, bandwidth and memory. For shared hosting, server resources are shared with other websites which can affect your hosting experience when one of the websites experience traffic surge.
Will speed and storage of VPS hosting be affected by other websites hosted on the same server?
No. Unlike Shared Hosting, where multiple websites share the same available resources with all other websites hosted on the server, VPS hosting uses virtual partitioning technology that gives you your own dedicated resources such as storage, memory and bandwidth. Your site will not be affected by other users/websites hosted on the same server.
Will I get root access to my own VPS server?
Yes. You will have the root access and total control of your own VPS server.
How many O/S templates do you offer?
We offer CentOS, Debian and Ubuntu. You may optionally addon cPanel for CentOS.
What type of control panels do you offer?
We offer cPanel, Plesk Web Admin, Plesk Web Pro and Plesk Web Host as an optional addon.
What type of hard drive is used for your VPS storage?
We use Solid-State Drive (SSD) for all our SSD VPS Hosting Plans.
Do I have access to my VPS console?
Yes. Solus VM Panel provides you with a built-in KVM console to access your VPS from a website browser. You can also reboot, shutdown, boot your VPS server from the client area.
Am I able to upgrade my VPS to higher plans in the future?
Yes. You may upgrade your VPS anytime should the needs arise.
Is backup service provided in SSD VPS?
Free backup service is not provided. You may add on Fully Managed Off Server Backup (R1Soft) during sign up if you require backup service.
Promotion price is applicable to new registration only. For renewal, the price will be reverted to default price.
This promotion is valid until 29 February 2020.
Promotion price only entitle for new signup.
Setup Fee is waived for Quarterly / Semi-Annually / Annually / Biennially / Triennially sign up.
Servers are hosted in Singapore Data Center.
Addons such as cPanel / R1SoftBackup / eXploit Scanner activation take 1 business working day. If payment is received after 12 noon (GMT+8), addons activation will be completed on the next working day.
cPanel/WHM configuration for Pro Management Plan users takes 1 business working day.
Data migration for any plan downgrade incurs technical charge.
80% of VPS bandwidth is allocated for Local (Singapore) access while the remaining 20% is allocated for International access.
Free backup and restore service is not provided. Additional technical charges are applicable for backup and restore service.
OS reloading request after initial setup incurs additional technical charge.
NO REFUND is allowed for purchases. Standard early termination charge is 100% of the prepaid amount of the remaining unexpired period.
For enquiries, please contact us.
You do agree to our terms of service available here.
Upon signup of two server plans at the Buy 2 Free 1 campaign, customer will be entitled to a free server plan. The specifications of the Free Server plan are based on the lower server plan signed up at the Buy 2 Free 1 campaign.