Exabytes Promo
Grab your Domain, Hosting, VPS & Servers!
Year End Cashback Voucher For You!
Purchase any Exabytes' services this December 2019 and Earn S$20 Cashback Voucher*!
How to get the S$20 Cashback Voucher?
Step 1
Purchase any services in Dec 2019.
Step 2
Check email for the Cashback Voucher.
Step 3
Enjoy S$20 OFF on your next purchase!
Purchase any Exabytes services before 31 December 2019, 23:59:59, GMT +0800 to claim your Cashback Voucher. It's NOT entitled for renewal.
One client only able to claim one Cashback Voucher.
Exabytes reserves the right at its absolute discretion to vary, delete and/ or add to any of these terms and conditions from time to time without prior notice or any obligation.
Cashback Voucher can be used for any services of Exabytes, except domains and renewal.
This promotion is only valid for new registrations and will be mutually exclusive from other promotions or programmes that Exabytes may be running at the same time.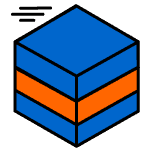 SSD VPS Buy2FREE1
Lighting Fast loading speed with full root access on your server. 100X Speed
As low as
S$10/mo
S$8.50/mo
On sale – 15% OFF
Premium Web Hosting
Premium Security Features with Affordable Prices! FREE SSL (https) + FREE Daily Backup
As low as
S$12.99/mo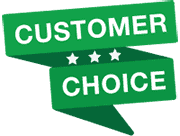 SG Domain
SG Domain is the perfect domain extension to get recognized and build your Business identity in Singapore
As low as
S$80/yr
S$39/yr
On sale – HALF PRICE
Dedicated Server
Enjoy dedicated resources,
No more sharing!
As low as
S$199/mo
S$84.15/mo
On sale – 58% OFF
SSD WordPress Hosting
200% faster than usual, SSL & auto updates, Up to 100+ free themes, and a Free .com domain
As low as
S$6/mo
Business Email
Deliver trust and professionality with your Custom Business Email. (Security Enhanced)
As low as
S$1 per user/mo
Even cheaper than a cup of coffee!
Small Business Hosting
Complete Web Hosting Plans that best help you to kickstart your business!
As low as
S$5.99/mo
On sale – Save 10%
.COM Domain
Start building your online empire with a .com domain for as low as S$21.95/yr
Grab it now!
S$21.95/yr
Instant Website
All-in-one Package. Includes Design, Copywriting & Website Maintenance
As low as
S$99/mo
Cyber Security Services
Better Safe Than Sorry
Premium SSL Certificates
The Fundamental of Web Security
As low as
S$143.20/yr
On sale – Save 20%